Tank Utility's Portal enables you to organize your tank monitoring portfolio to:
Match the way you operate your business
Map to your delivery routes
Enable your team to easily find the accounts they manage, deliver to and dispatch
Using Groups in the Portal gives you powerful organization and analytics to make getting the most ROI from your monitors a breeze. Read on to learn how to configure Groups, set up individual monitors with Groups and where you can use Groups throughout the Portal.
Here you'll learn how to: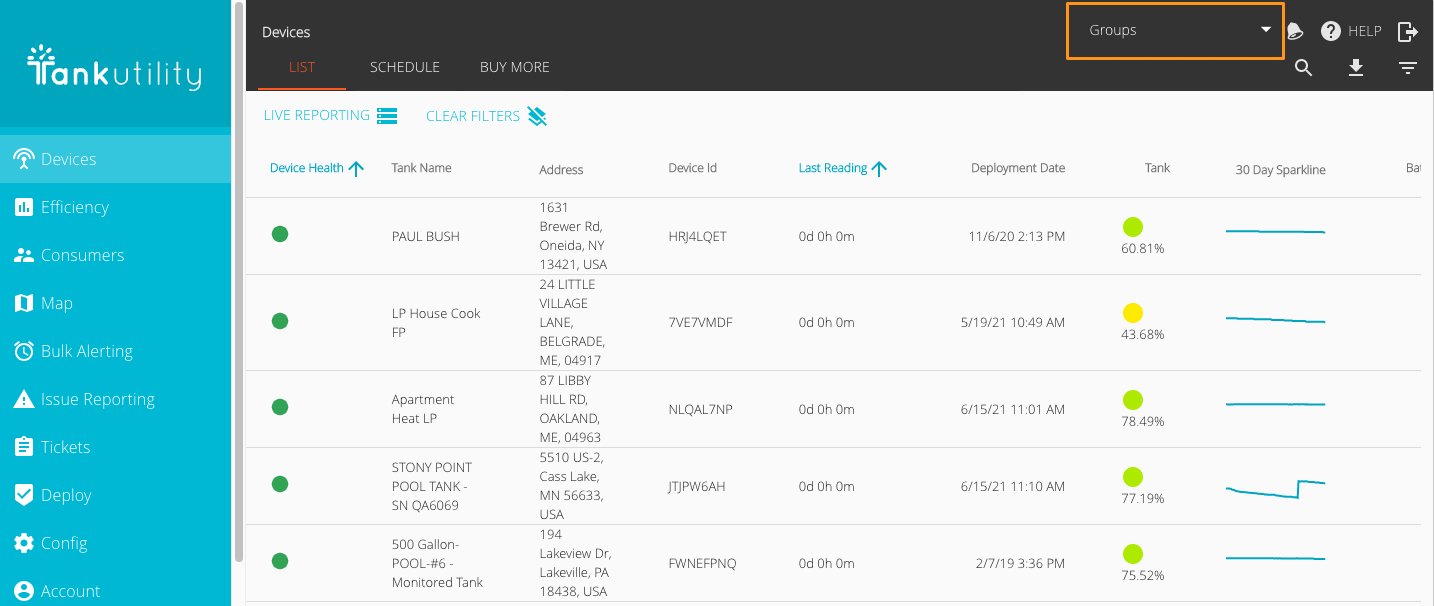 Using Groups across the Portal
Groups make it simple to plan, increase efficiency and find areas to improve processes that match your businesses organization of accounts.
When using any page in the Portal, you can use Groups to quickly drill into specific groups of monitors that map to your delivery routes and processes
You will see the Groups dropdown throughout the Portal to quickly change which monitors you are viewing at any time, including:
Devices List
Efficiency Dashboard
Tickets
Map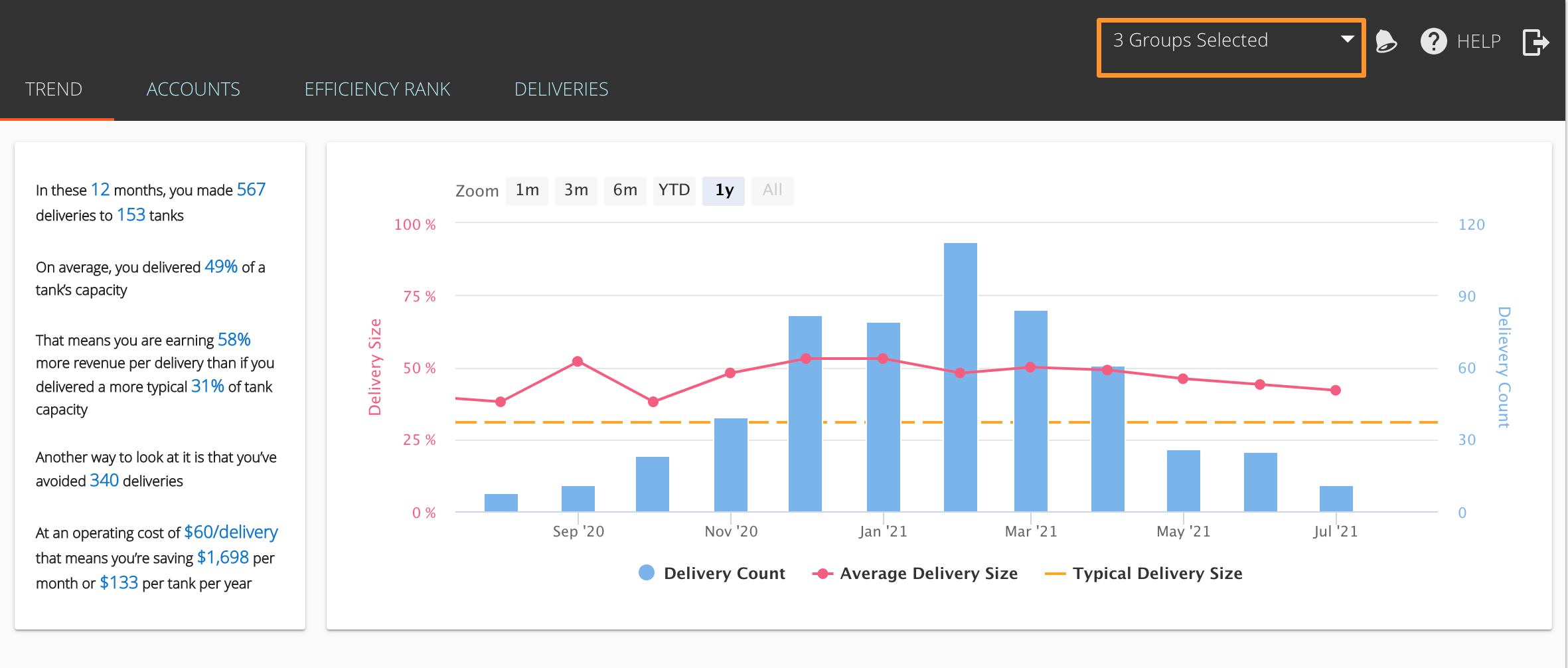 When viewing any screen, you can select specific Groups you have set up or clear your filters at any time.
The screen you are viewing will automatically update instantly to reflect which monitors you are viewing.
Configuring Groups in the Portal
From the Config tab in the Portal, you can add new Groups to use throughout the Portal.
Navigate to Config > Groups in the Portal
Select the "+" sign to add a new Group
Add a Group Name and Group Description - such as "Northern Route" and "All customers north of town"
Select "Save"
When adding Groups consider the following:
Matching the Delivery Routes or Zones from your back office or your delivery process is a best practice
This makes it easy to look at specific routes by Group as you plan, find opportunities to increase savings and provide dispatchers and drivers access to the Portal
From here you can add as many Groups as you need to fit your business and remove Groups that you no longer need.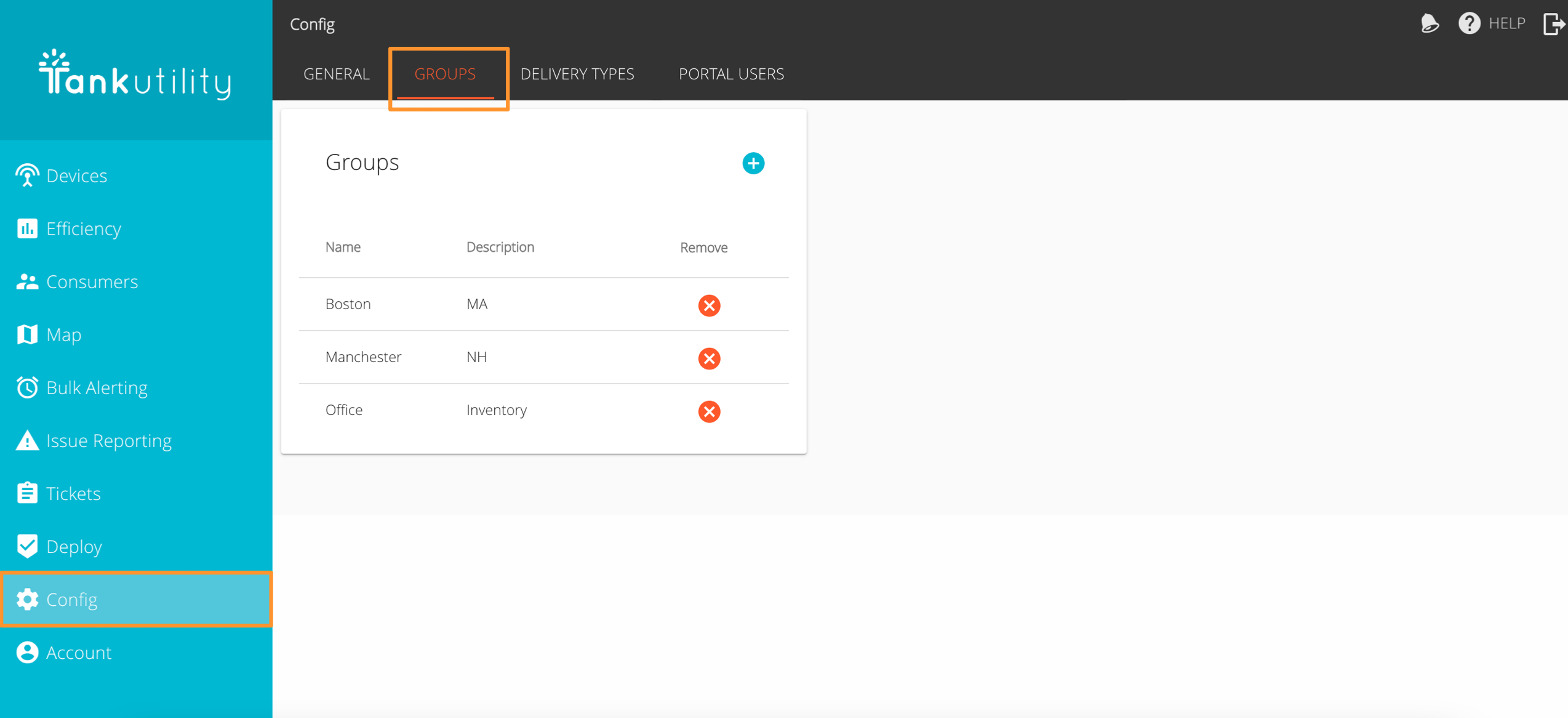 Setting up individual monitors with Groups
When setting up your monitors, any Groups you have created above will be available to organize your monitors by adding a Group.
When configuring a monitor's information, add an available Group to the monitor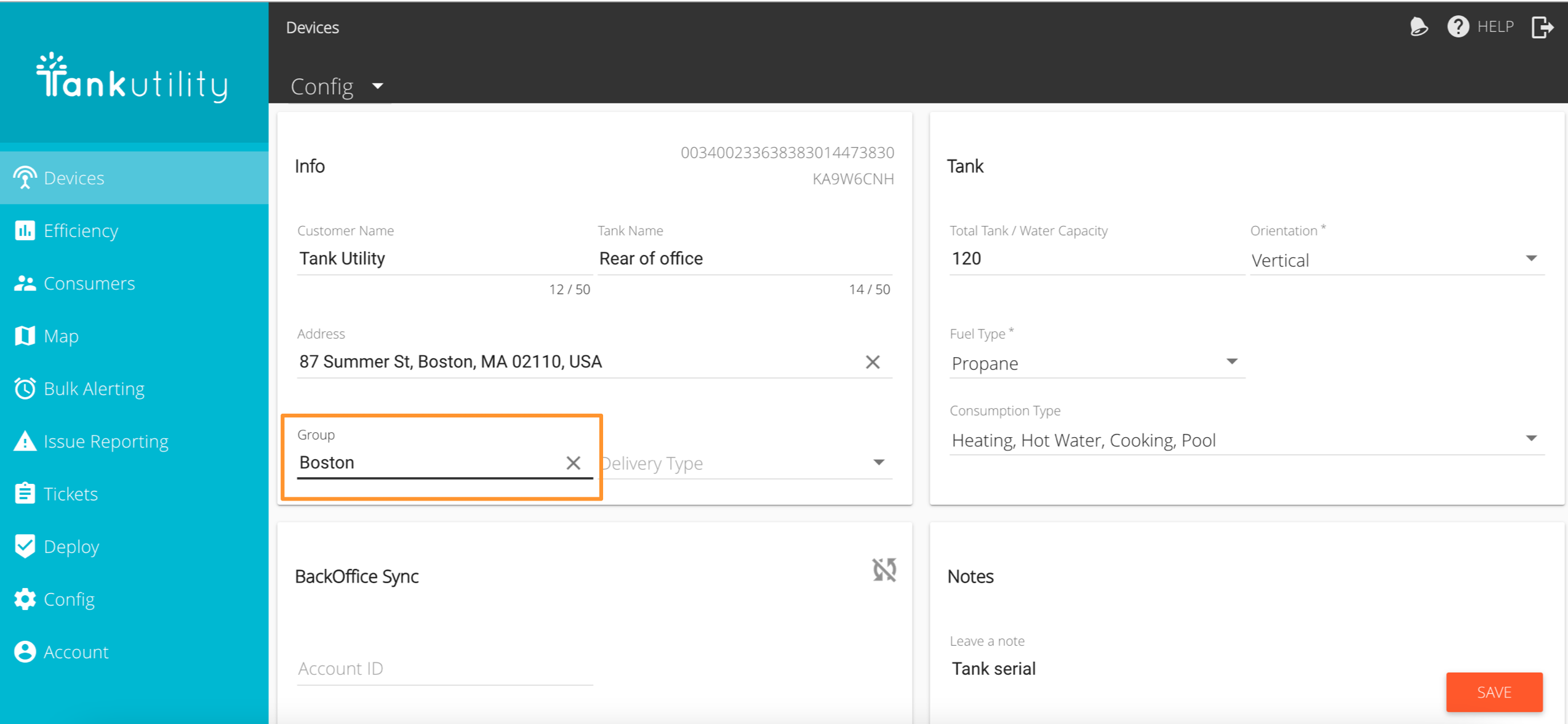 More on configuring your monitors here.