If your user has permissions as an Account Owner, or Power User, you will be able to remove users from your own Portal Users list.
For more information on permissions and user roles - go here.
If you need to remove a user for any reason, you have the capability to do so.
To remove a user:
Click on the orange 'x' next to the right of the user you'd like to remove

You will see a confirmation box (example below)

Click Continue (or Cancel if you'd like that user to remain active)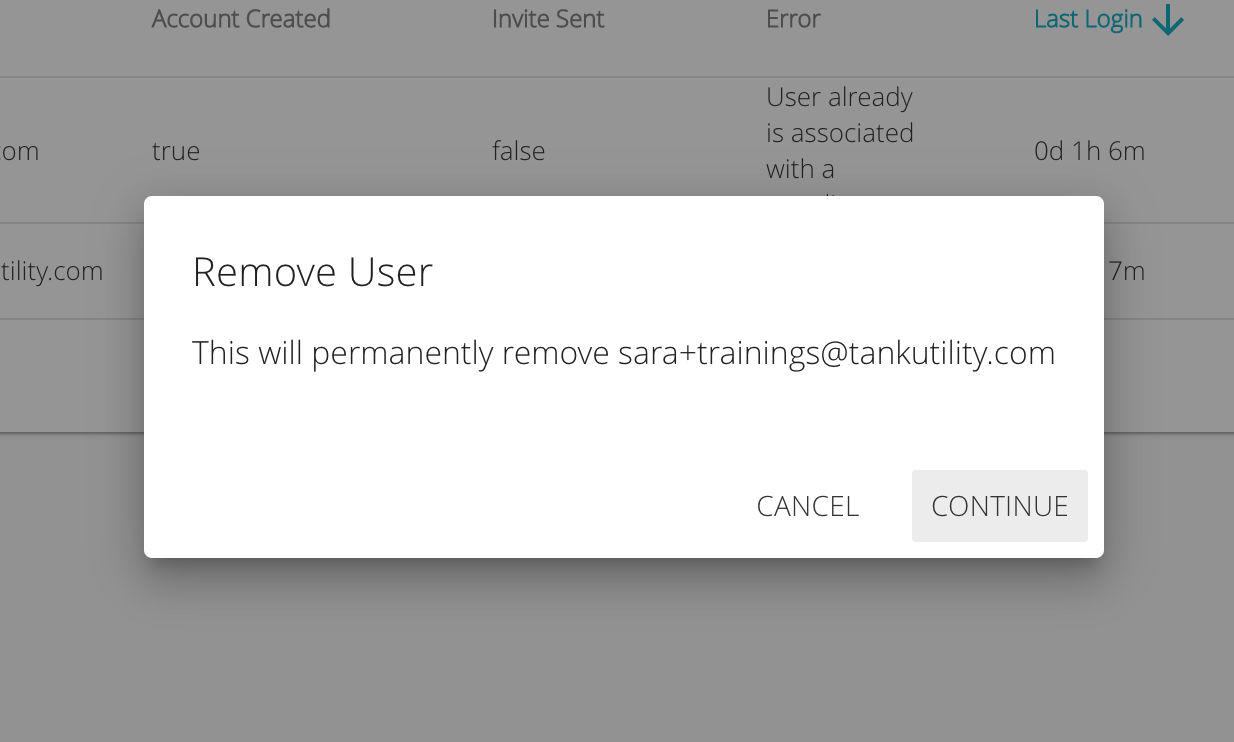 If you ever need to re-invite a user, you can quick do so here.