Once you are up and running with your tank monitors - you may come across a situation where you have a question about a specific monitor or need help troubleshooting an issue you've run into.
We've made easy to get in touch with our Support team about specific monitors - right from the Portal!
From the detail view for a monitor - select the "Report an Issue" button.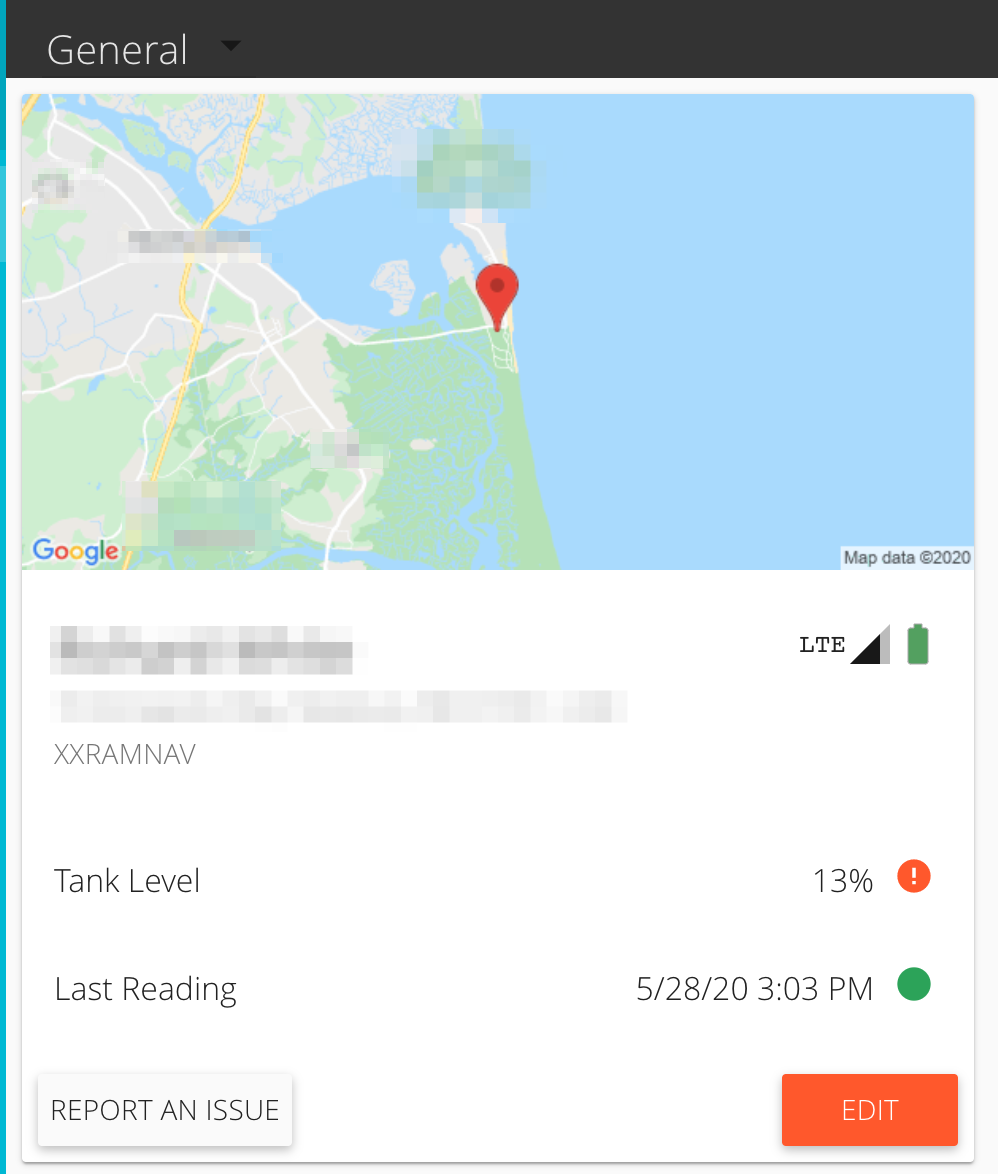 From there
Follow the prompts on the screen to let us know what issue you are having
This will submit a Support ticket to our team with all the information we need (monitor ID, account info, your email address)
Our team will review and get back to you as soon as we can!