Use the ALERTS tab in the Tank Utility Monitoring App to set email alerts for your tank once it goes below a certain level.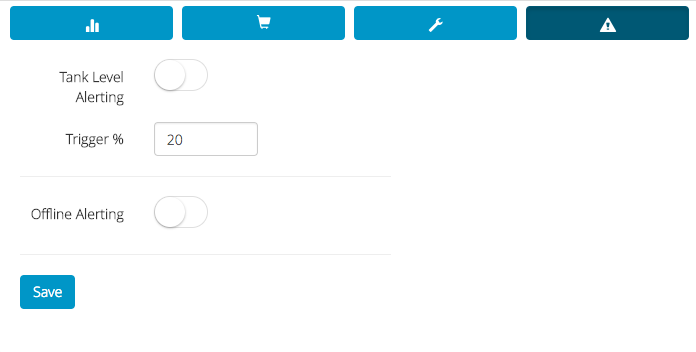 Common Uses for Alerting
Tank Level Alerting
This alert is for when your tank drops below 20%, or whichever trigger percentage you have chosen. Once you receive this alert, make sure that you don't forget to call your fuel provider to schedule a fill up.
Offline Alerting
If your device stops sending data after 72 hours, you will be notified that your device is offline. You will receive one alert at 72 hours and one alert 7 days after the monitor has gone offline. Reasons for your device to have gone offline: wireless credentials could have changed, or batteries might have depleted.