Underground tanks can have an obstruction in the way. With these kinds of installations we would advise that you contact your fuel provider to assist with the sensor install.
Some underground tanks have a valve in the way of the slot on the R3D dial, so you will need to remove your dial, attach your monitor's sensor to the dial, and then add the dial back to the tank gauge. Before removing your dial, make sure to note the way the dial was installed along with the tank level.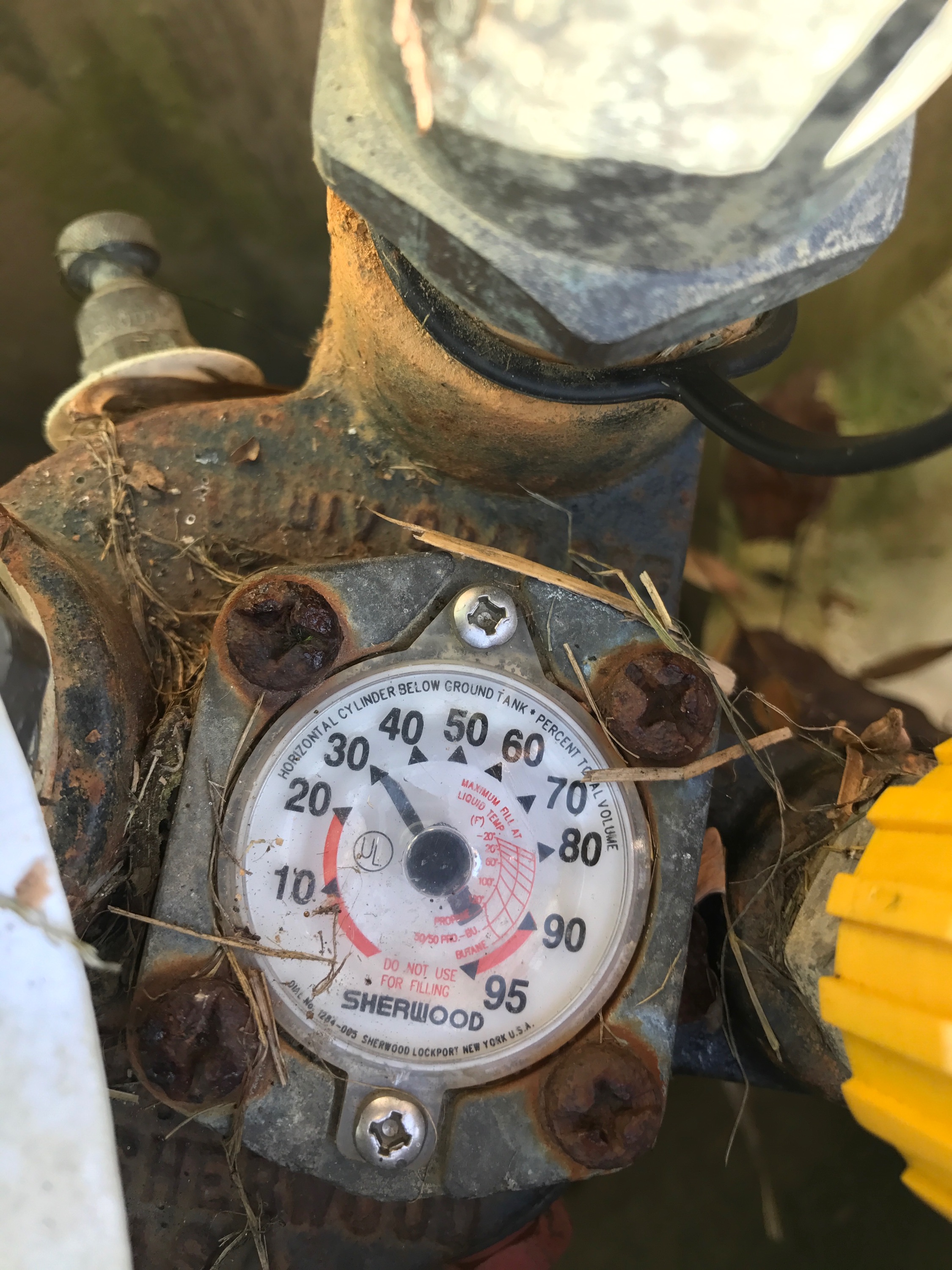 DO NOT loosen the 4 large bolts at the corners of the gauge head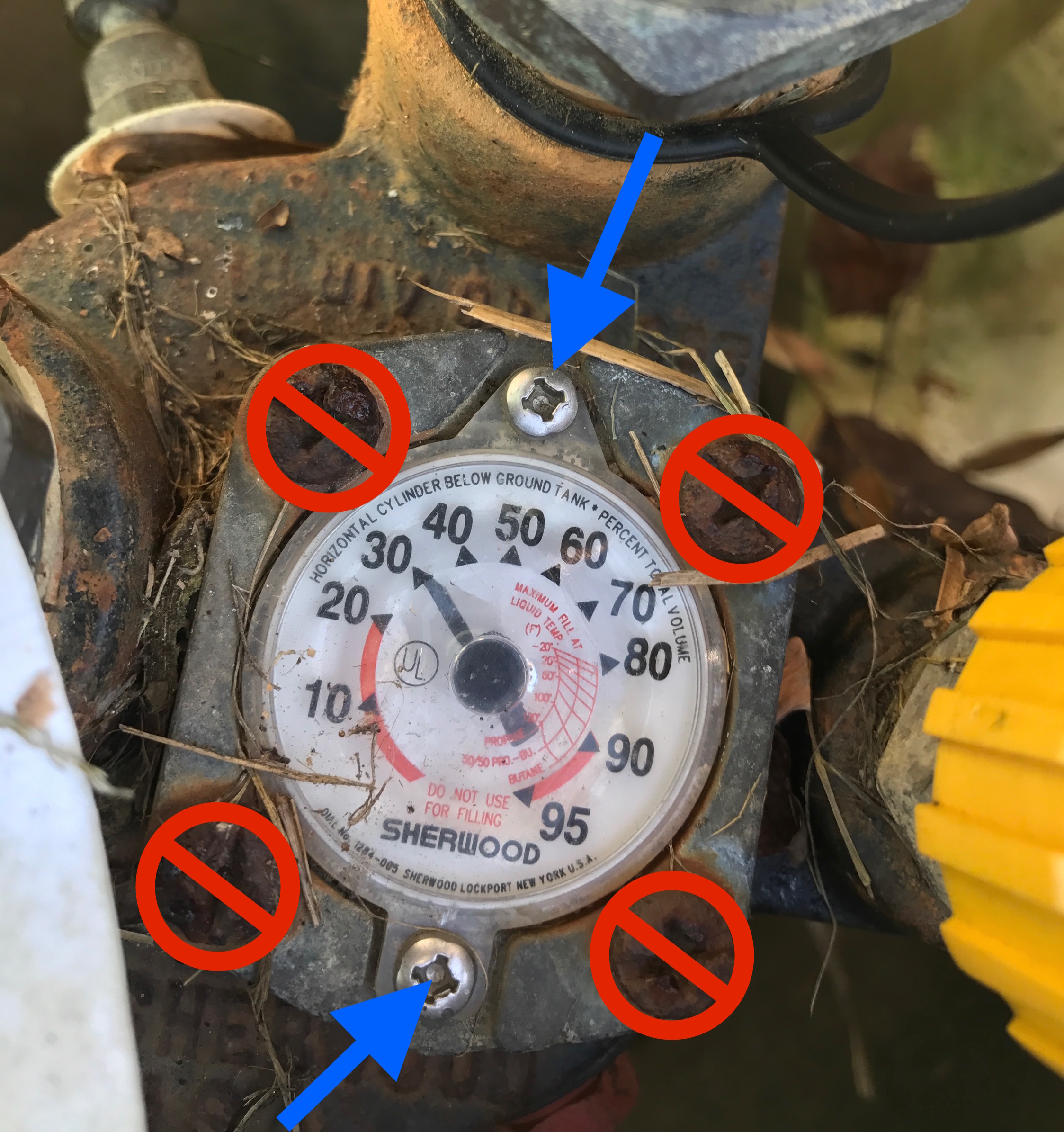 Remove the dial from your tank, by taking out only the 2 small screws.

2. Slide the sensor on the monitor (the little black piece at the end of the cable that looks like a boot) into the dial.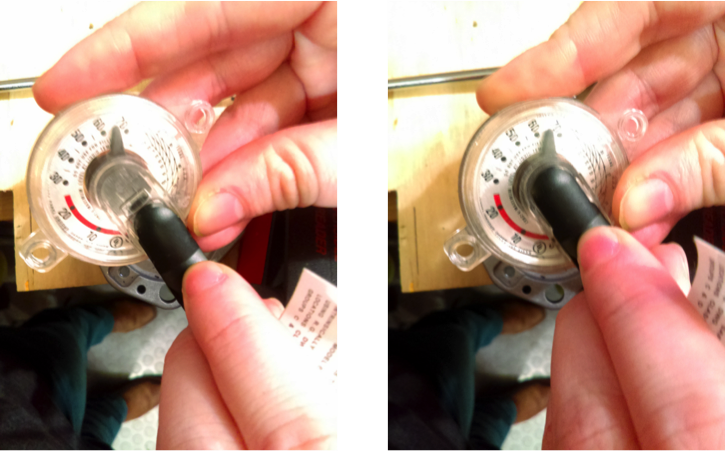 3. Attach the dial (with sensor attached) to the tank with the 2 small screws. Make sure it's in the same orientation as it was previously.