1. An android smartphone/tablet or an iPhone/iPad.
You'll also need access to the App Store or Google Play Store so that you can download our Setup app and our Monitoring app.
2. A WiFi signal at your tank
If you don't have a signal at your tank location we recommend placing your router in a window facing your tank or using a WiFi extender. Check out our connectivity tips.
The cable that connects the gauge face to the monitor body is 6ft long - the monitor is designed to be mounted at your tank location.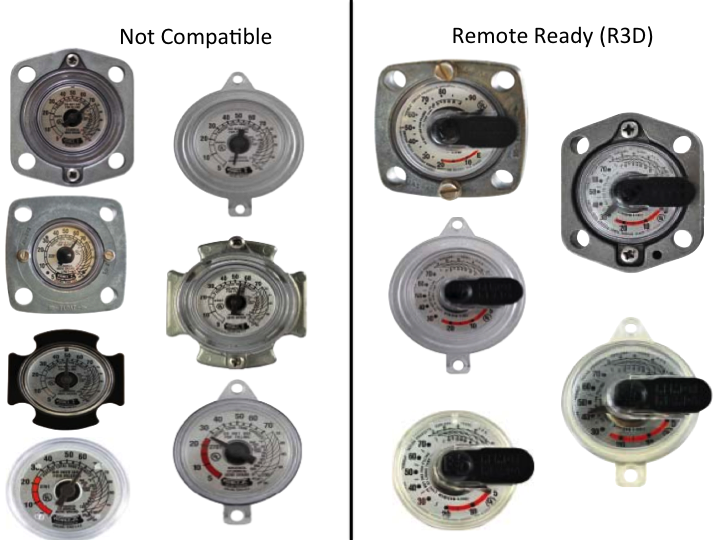 3. A propane tank equipped with an R3D dial
A Remote Ready (R3D) dial has a slot to hold a sensor. If you don't have a compatible dial, we can provide you with a dial replacement.
WARNING: We recommend that fuel distributors or technicians replace dials, as there is risk of harm if the tank is depressurized unintentionally. Please email support@tankutility.com if you need help contacting your supplier.
You can purchase a dial here: Dial Replacement Purchase
---
To purchase one of our monitors, visit our Shopify page.